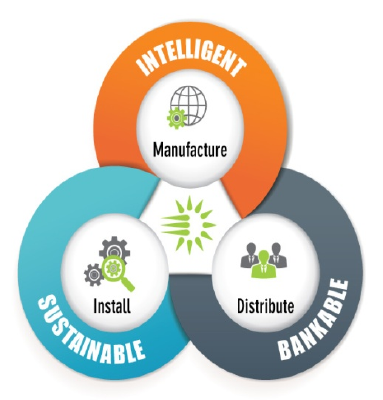 EnerDynamic Advantage
EnerDynamic delivers proprietary, turn-key energy solutions which are intelligent, bankable and sustainable. Our energy products and solutions can be implemented immediately wherever they are needed.
FEATURES & PURPOSE
Global availability (Single phase/Split phase/Tri-phase)
Multiple sources input available (Solar/Wind/Grid/Hydroelectric)
24/7 permanent Self-sustaining power supply
High speed charging capability
Maintenance free
Fan-less cooling
Emergency back-up
Peak saving/Load leveling
Maximum green energy utilization
Power regulation
GLOBAL PARTNERSHIP
Through our partner manufacturing facilities for Solar PV and Wind Energy products in Gujarat, India and our growing international foot-print we are able to manufacture, distribute and install the world leading innovative hybrid energy solutions across the Indian market and around the globe.
EnerDynamic stands above its competitors by combining a full suite of solar PV, wind and battery storage technologies, which can deliver energy 24 hours per day in both a small scale and large scale format.